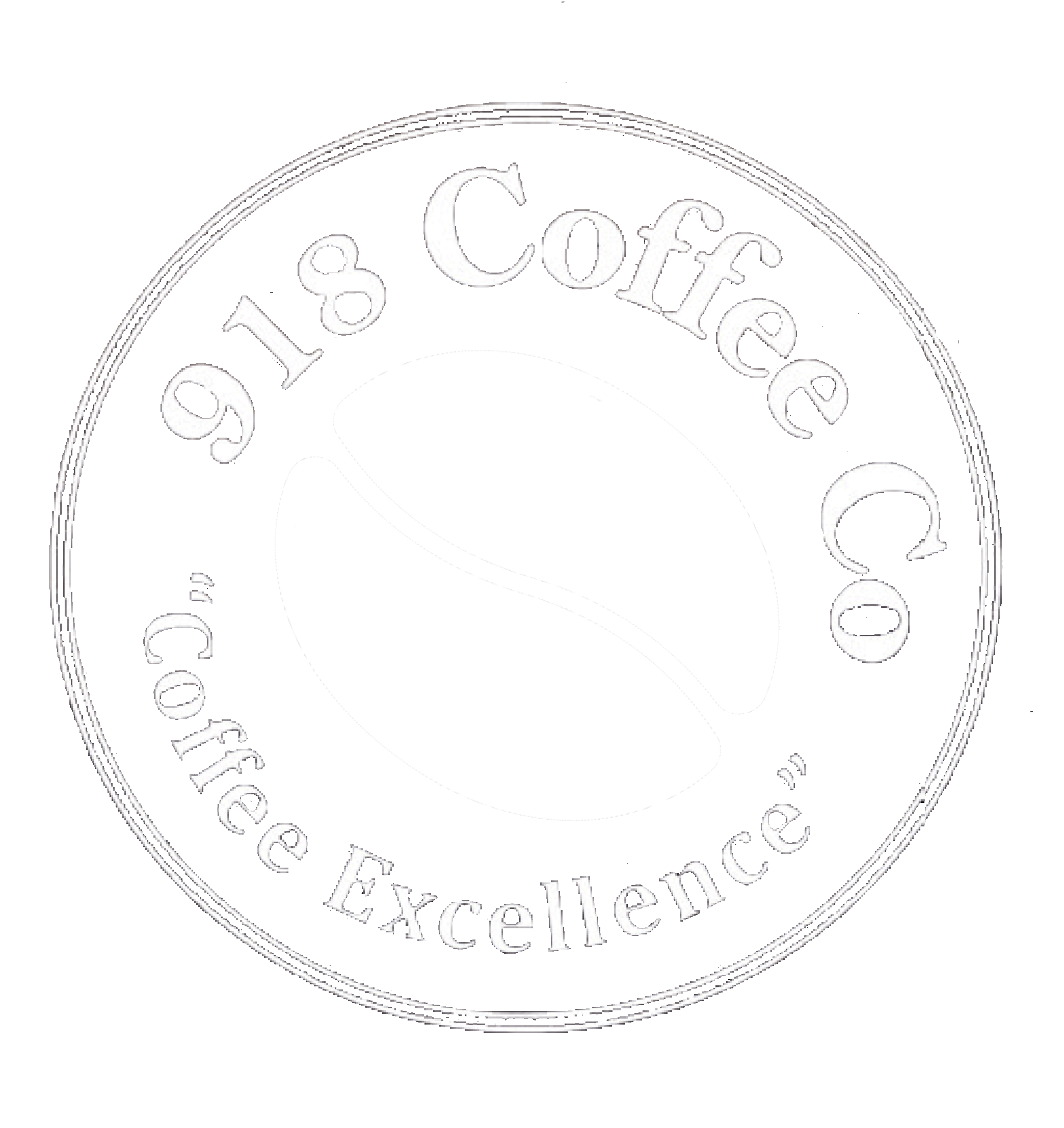 WHITE LABEL & PRIVATE LABEL COFFEE ROASTING WITH INNOVATION
We know how important it is to be on top of your coffee game!
​
Since 2009, 918 Coffee has become increasingly involved in the Contract Roasting, White & Private Label Coffee production side of the coffee industry. Having moved into larger premises and heavily invested in much larger equipment and additional staff, we are now able to offer a very competitive range of contract services including Contract Roasting, White Label & Private Label Coffee Production to suit your brand and needs.
​
With the skills and experience we have gained over the years, coupled with our amazing Eco Roast technology, 918 Coffee's ever flexible approach to business makes us the obvious choice for your White & Private Label Coffee partner.
918 Coffee's core values are an essential part to our business and ethos, they are the foundations to our everyday and what really sets us apart from other white & private label coffee companies. Taking
great pride in practicing and promoting these core values.
Helping our client's synergise with them to their own advantage.
​
Ethical

Responsible

Award Winning

Sustainable

Environmental
918 Coffee pride themselves in their flexible approach to business. Working with a very varied selection of clients, ranging from a new startup company to coffee businesses over 100 years old. Not asking for unrealistic minimum orders or setup charges and will
work as fast as you do on your project.
​
Low MOQ's

Low Setup Costs

Small run prototyping

Fast development

Multiple format capabilities

Wide range of packaging solutions

Dedicated production team

24/7 Online ordering capability
918 Coffee have one of the most unique and eco friendly roasting solutions in the world, this coupled with our flexibility and scalability leave no doubt that we are able to offer a very unique service to our clients.
​
Worlds only Eco Roast production facility

Production roasting capabilities of 2T per day

Speciality small batch roasting with auto profiling

Low minimum roasting requirements

Comprehensive contract roasting service

Roast to order service

Fast turnaround

White label products available
918 Coffee hold over 100 different coffees in stock to choose from. Therefore we will be able to ensure we have the right coffee for your product. Whether a blend that requires creation or a single origin for a specific product or project.
​
Commodity Grade

Rainforrest Alliance

Organic

UTZ

Fairtrade

Speciality

Direct Trade

Social Impact

Exotic
918 Coffee offer a range of comprehensive support services to assist our clients achieve the product they are looking for.
​
White Label Coffee production

Private Label Coffee production

E-Commerce solutions

Website execution

Label Design services

Blend matching

Blend development

Product testing

Coffee Tasting

Barista Training
918 Coffee Co launched our Dropship & Fulfilment services in 2020 amid the Covid-19 lockdowns to service a growing market of entrepreneurs developing brands from home, this has now evolved into one of the largest parts of our business and our investment and experience has enabled us to become one of the best coffee roasters in the UK servicing this market.
​
Dropshipping & Fulfilment Services

Comprehensive range of products

Super low setup fees

Zero Stockholding

Rapid setup (in as little as 48hrs!)

Full digital integration

Range of different formats

Product Testing

Production & Distribution
918 Coffee have become experienced in the field of New
Product Development on behalf of our clients. Helping
them to navigate throught the pitfalls of launching new
products into various markets including Foodeservice,
Wholesale and the Retail sectors.
​
Project Management

Product development

Blend Development

Pack Design & Layout

Custom Applications

Range of different formats

Product Testing

Production & Distribution

Turnkey solutions

White label products available
In todays fast pace environment, being noticed becomes
an ever harder part of your business. 918 Coffee understand these
pressures and have experience in helping customers deliver
on point products, with the right design appeal, packaging
and marketing to suit. With our in house capabilities and our
own dedicated media team, we have the support your brand
needs to be seen and heard!
​
In house sample label print capabilities

Dedicated design team

Dedicated media support team

Comprehensive packaging ability

Range of different print formats

Scalable solutions

National retail product experience
918 Coffee Co has achieved the distinction of becoming an official Certified B Corporation (B Corp) business. We are incredibly proud to have achieved this milestone and continue our journey to provide quality Eco Roast without damaging our environment. In becoming a Certified B Corp, 918 Coffee joins a global community of 4000 companies in 150 industries and 74 countries dedicated to using business as a force for good.
​
Highest scoring Coffee Roaster in the World

Passionate about lowering our impact

Ethical best practice in everything we do

Network of other like minded businesses

An added USP for our customers

Continuously improving

Your due diligence partner
Since its official launch by 918 Coffee in 2014, Eco Roast coffee
roasting technology has won numerous awards for its pioneering and innovative approach to corporate social responsibility in the coffee industry.
​
Globally Recognised

Best in Business

Green Apple Winner

Zero Waste Award Winner

FSB Worldpay

Big Green Awards

Great Taste Awards